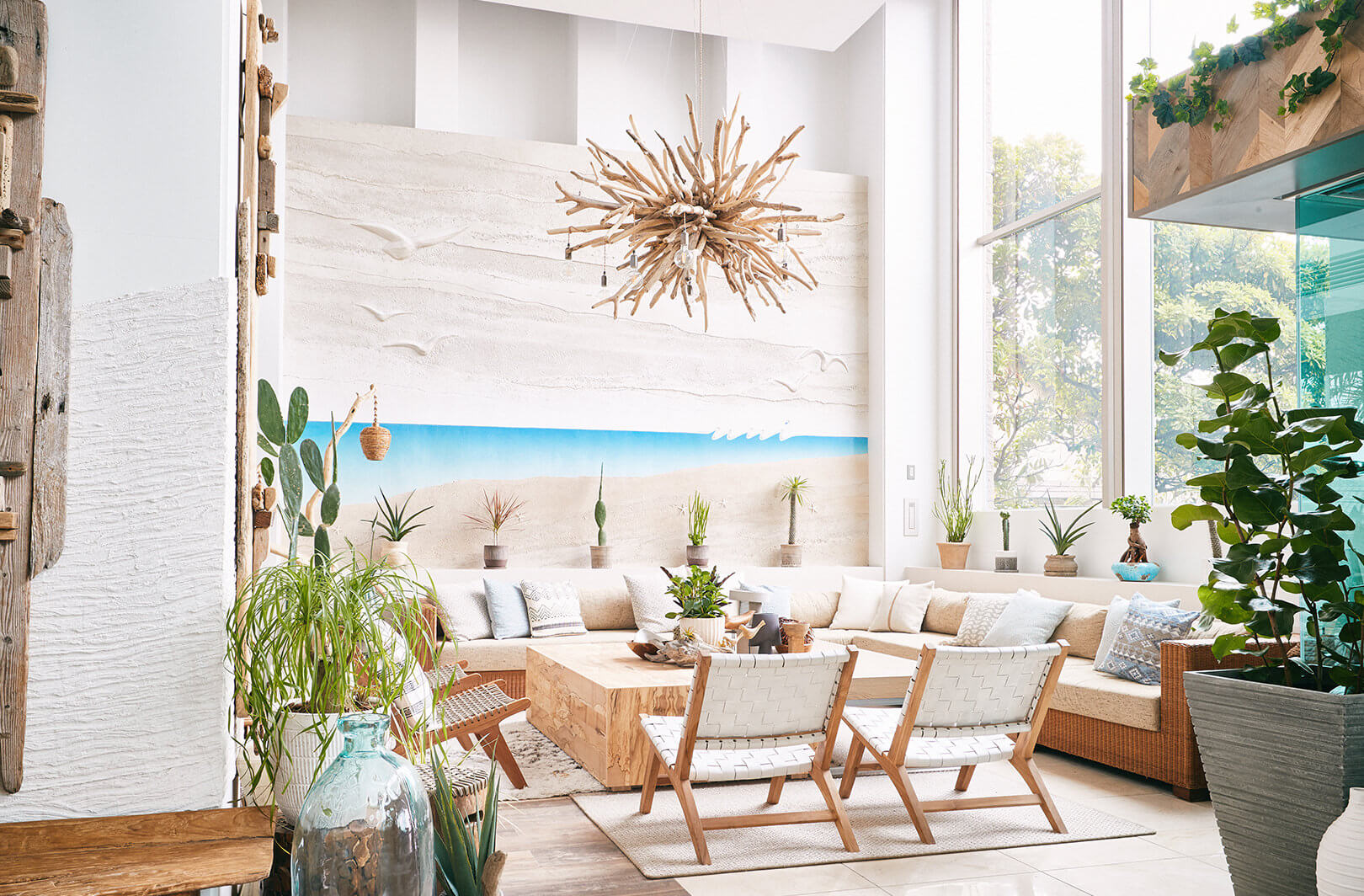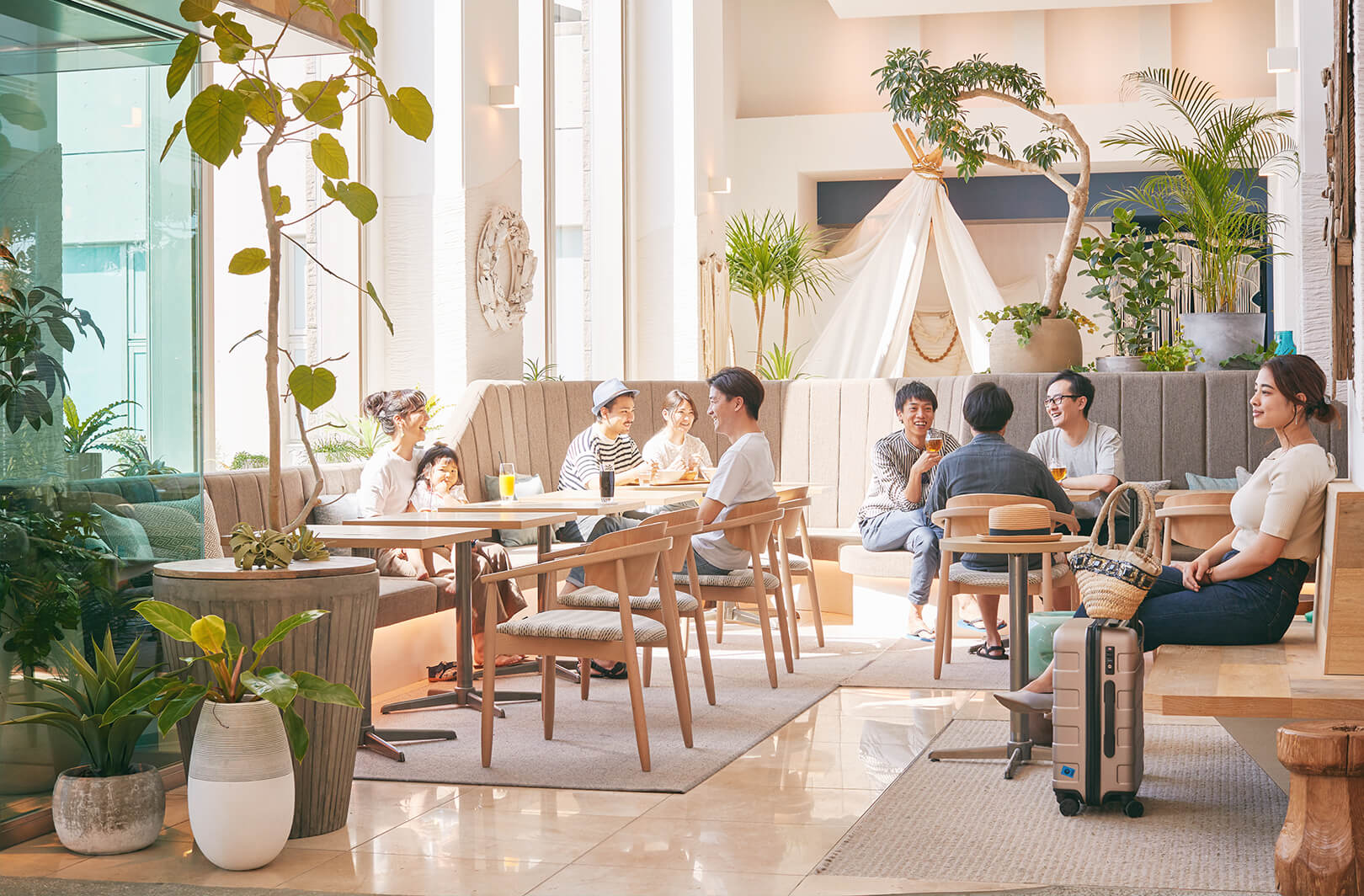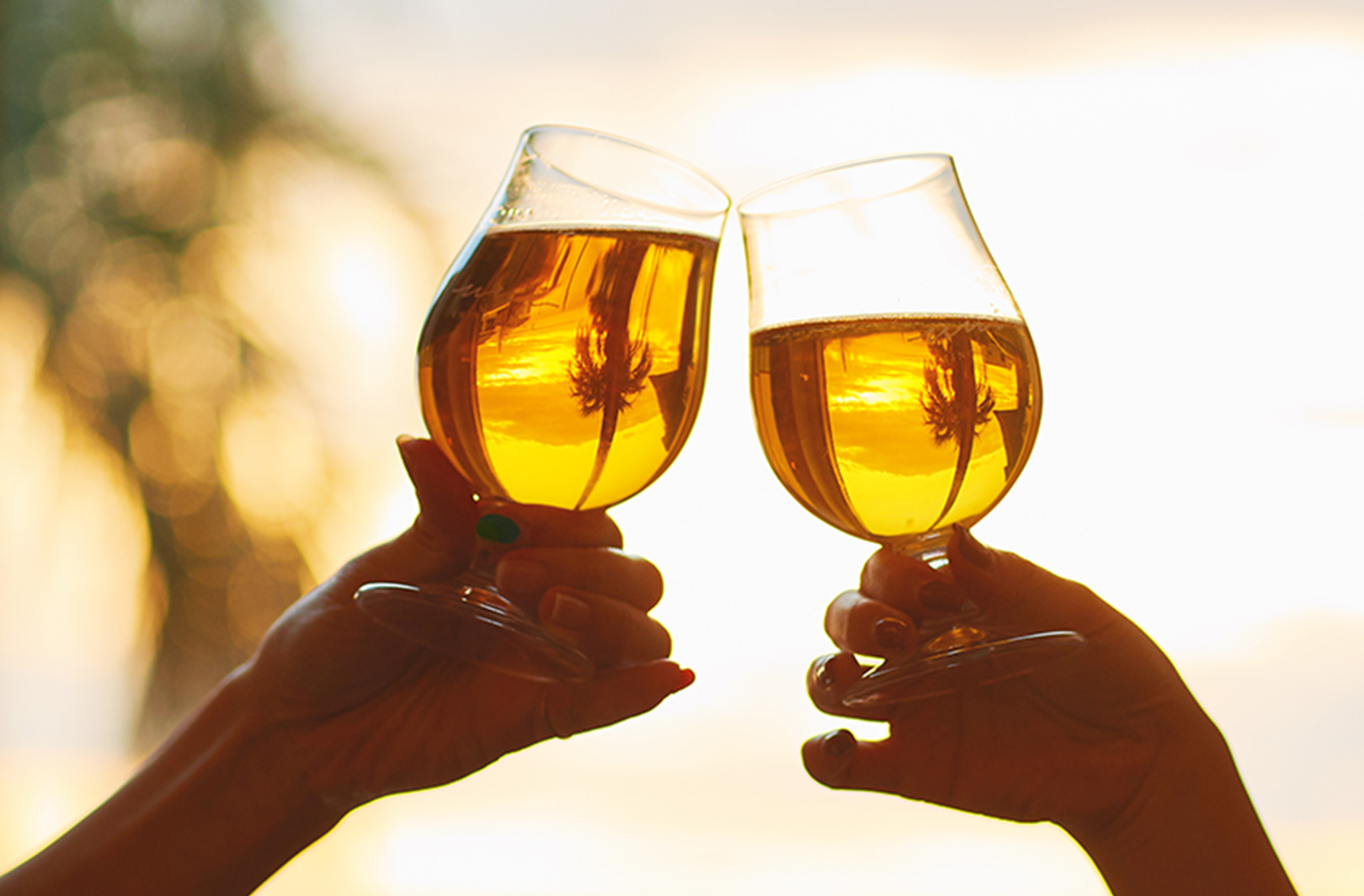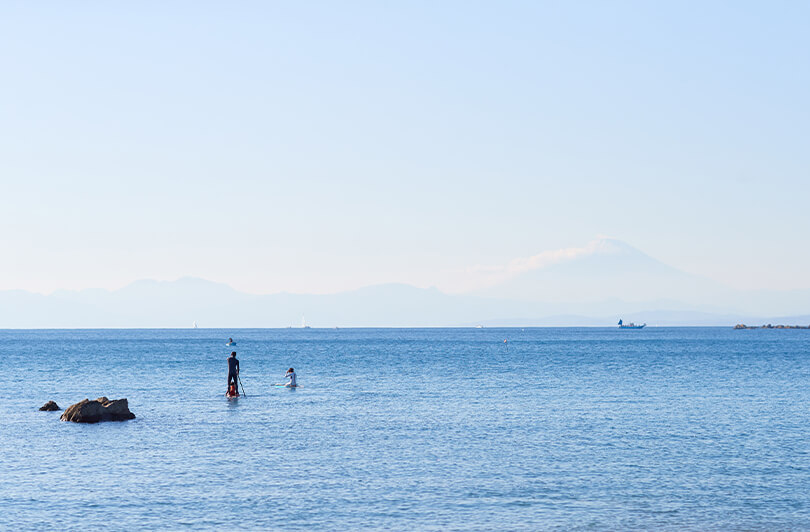 to
see
to
sea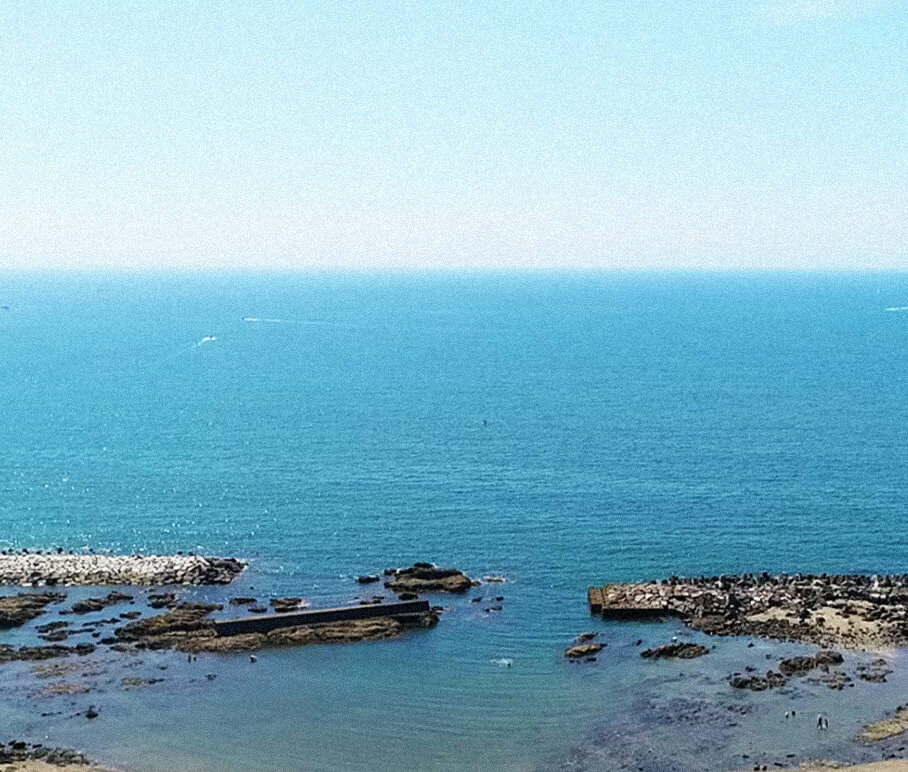 Introduction
Going to see the ocean.
Gently connecting with the neighborhood,
where hotel guests
and the locals gather and cross paths,
that is the "HAYAMA UMINO HOTEL."
Playing in the waves, sharing a deep conversation with a beer in one hand,
or capturing the sun setting over the horizon all to yourself.
A simple luxuriousness to enjoy in Hayama.
Connecting with the ocean, connecting with people.
A fine quality time that the ocean teaches us, is here.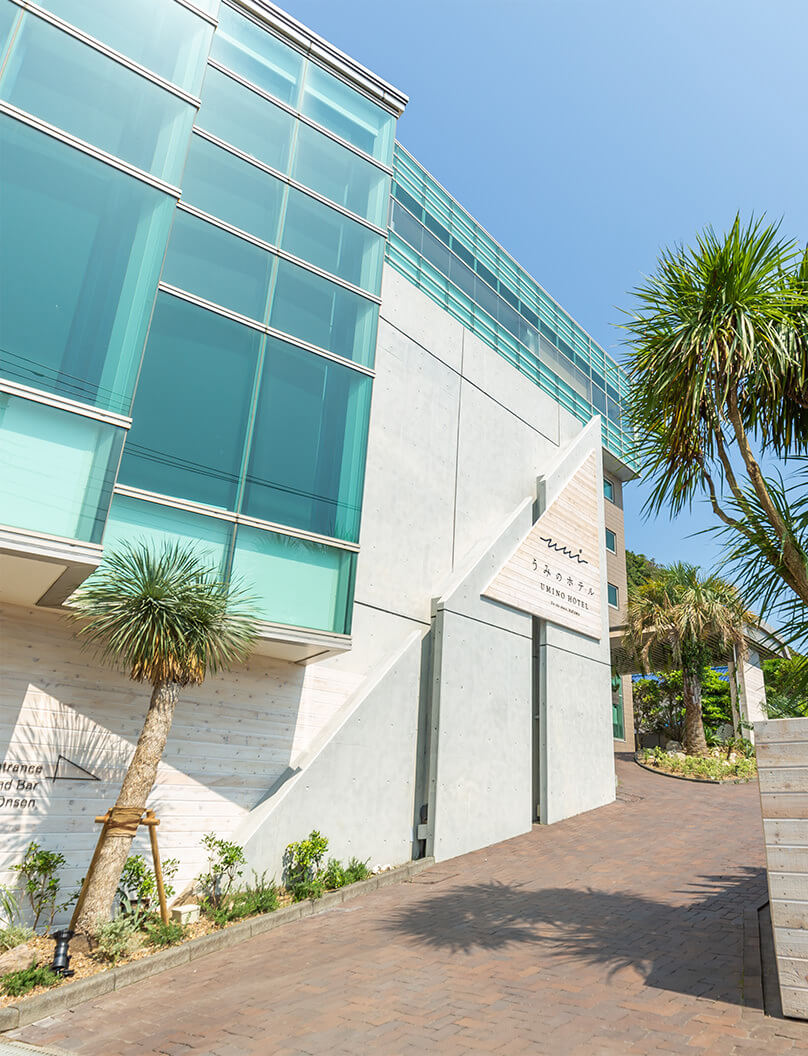 Hayama
Welcome to the ocean of Hayama
Hayama, surrounded by the ocean and mountains, blessed with nature. The Morito Beach, the Isshiki Beach, and the Hayama Marina with chains of yachts. The ocean right by the Goyotei, the imperial villa that is loved by many cultured persons, attracts many, even now. However the way to enjoy it, is up to you. The ocean in Hayama will make you want to stay an extra day, and come back again and again.
Lobby
Lounge
Connect with the ocean
At the spacious lobby lounge with open ceiling space, there is a vast window to see the ocean. Feeling the ocean, while gently connecting with the neighborhood of Hayama, chilling out on a huge couch or relaxing at Koagari. So begins your time to connect with the ocean right from here.
Stay
Live with the ocean
The horizon that draws you in, the huge window of a guest room that makes you want to just stare at the sunset indefinitely, and a compact guest house that you can stay casually.Depending on the period and purpose, enjoy your stay with your friends, your partner, your family or by yourself.
Sand bar
To the other beach
The Cafe&Bar has a bright and open atmospheric space and is popular with locals. Enjoy chilling out, conversations, or do whatever you feel like, as well as enjoy the drinks inspired by the ocean and the elaborate dishes featuring seasonal Miura vegetables.
Onsen
Bathing time looking at the horizon
The hot spring bath Horizon* where you can stare at the unending horizon with Mt. Fuji in the distance.
The sunset view you see from the top floor is just overwhelmingly beautiful, and the healing bath time of mild water is an exclusive luxury.
Artificial hot spring using a natural ore called Komyoseki ore.
Available only for hotel guests.
Art
Feel the ocean
The works of artists attracted to the ocean and Hayama, along with calming original select music decorate the "UMINO HOTEL." Feeling a hint of the ocean from objects created with driftwood pieces, and colorful art rich in lightings.
Access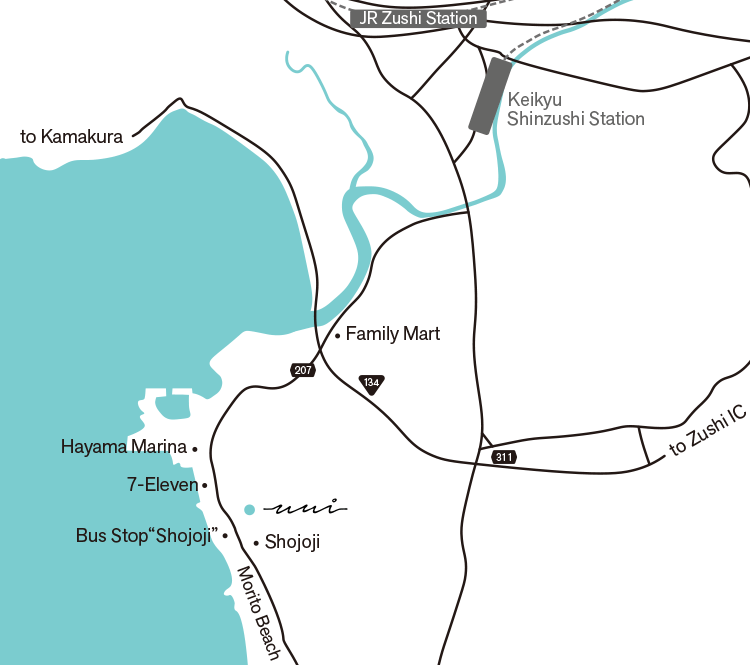 The ocean of Hayama

251-1 Horiuchi, Hayama-cho,
Miura-gun, Kanagawa Pref. 240-0112
Tel:+81-46-854-7411
Fax:+81-46-854-7412
By bus

Zushi Hayama Station, Keikyu Line (South exit)
Bus Terminal No. 2: 10 minute ride via the Hayama-Isshiki bus (shore route)
Get off at 'Shojoji'
JR Zushi Station (East exit)
Bus Terminal No. 3: 10 minute ride via the Hayama-Isshiki bus (shore route)
Get off at 'Shojoji'
By car

From the Zushi I.C on the Yokohama-Yokosuka Road – drive 1 km after turning left at Nagisabashi junction of the Zuyo-Shindo Toll Road
Parking

We do not have customer parking.
For the customers who came by car, please use the
pay parking located in front of the hotel. (42 spots)