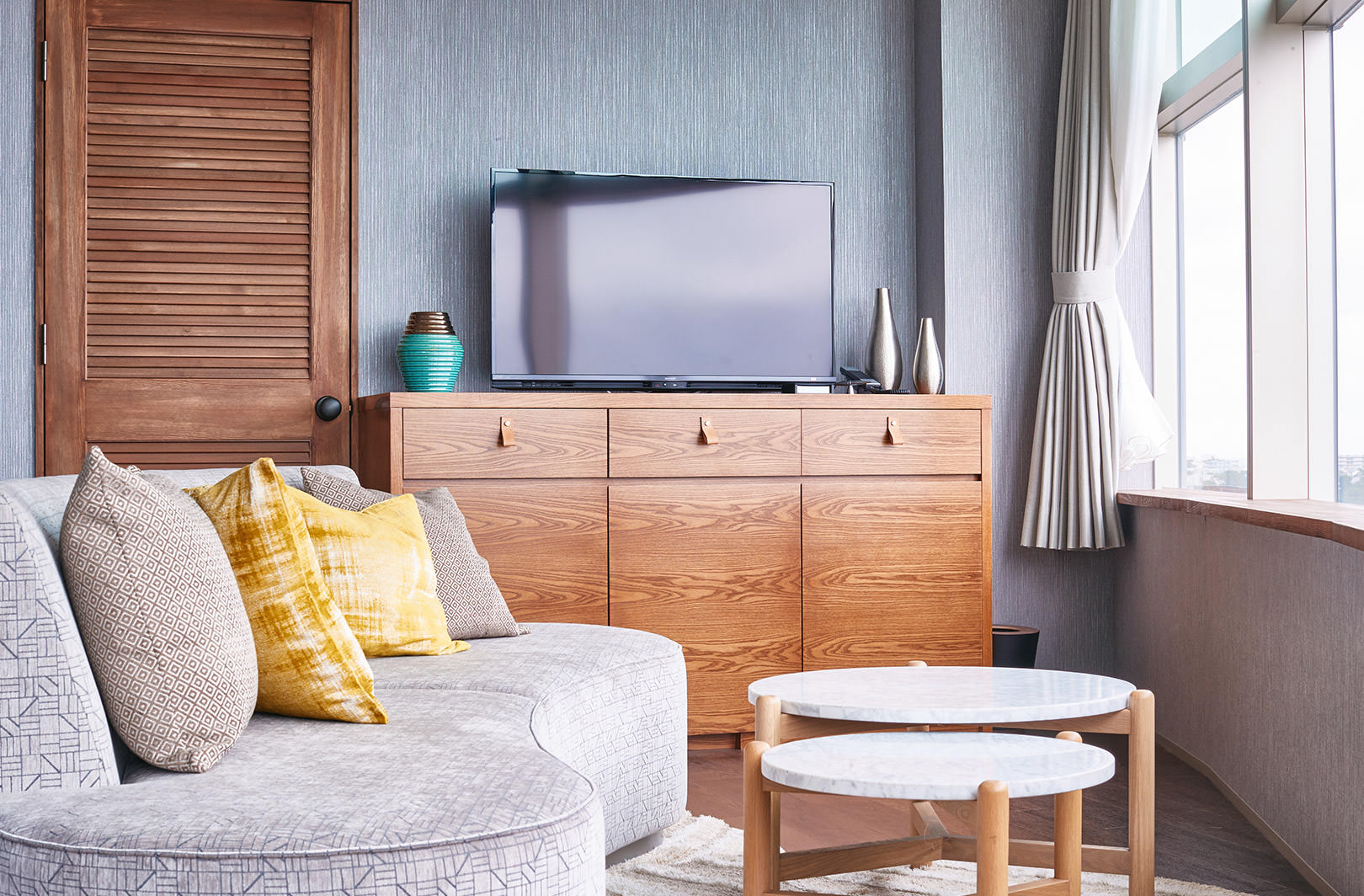 Stay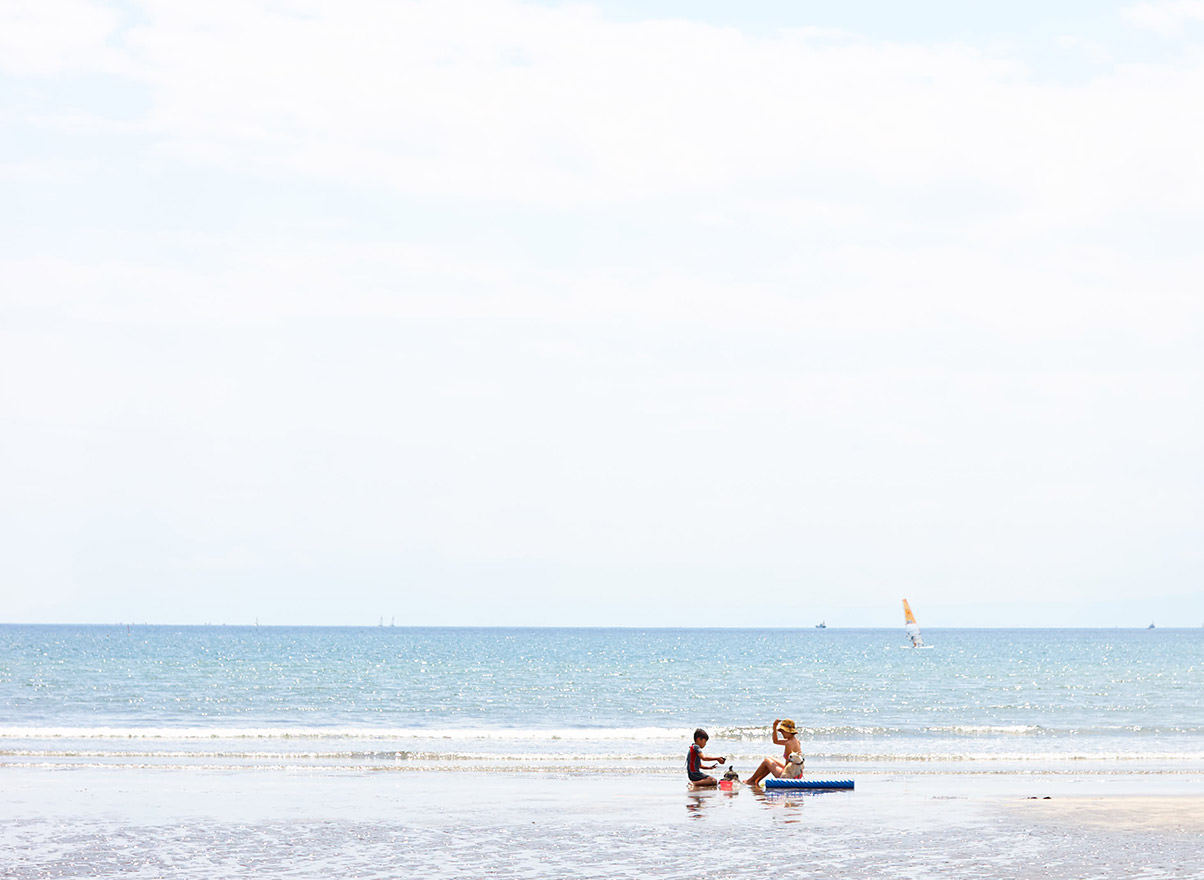 Concept
Mingling with the people who live by the ocean
The "UMINO HOTEL," the place to enjoy a simple yet rich stay by the ocean. Panoramic ocean front twin rooms, and Japanese-style rooms with tatami mats and large windows to enjoy a fantastic view of the sunset to your heart's content. Garden view double rooms, offering a sense of comfort from the deep green atmosphere. And compact guest house that you can casually stay in. Each room is decorated with paintings and photographs of the sea by local artists based in Hayama. Please enjoy your stay, suitable to your duration and purpose, with your friends, your partner, your family or by yourself.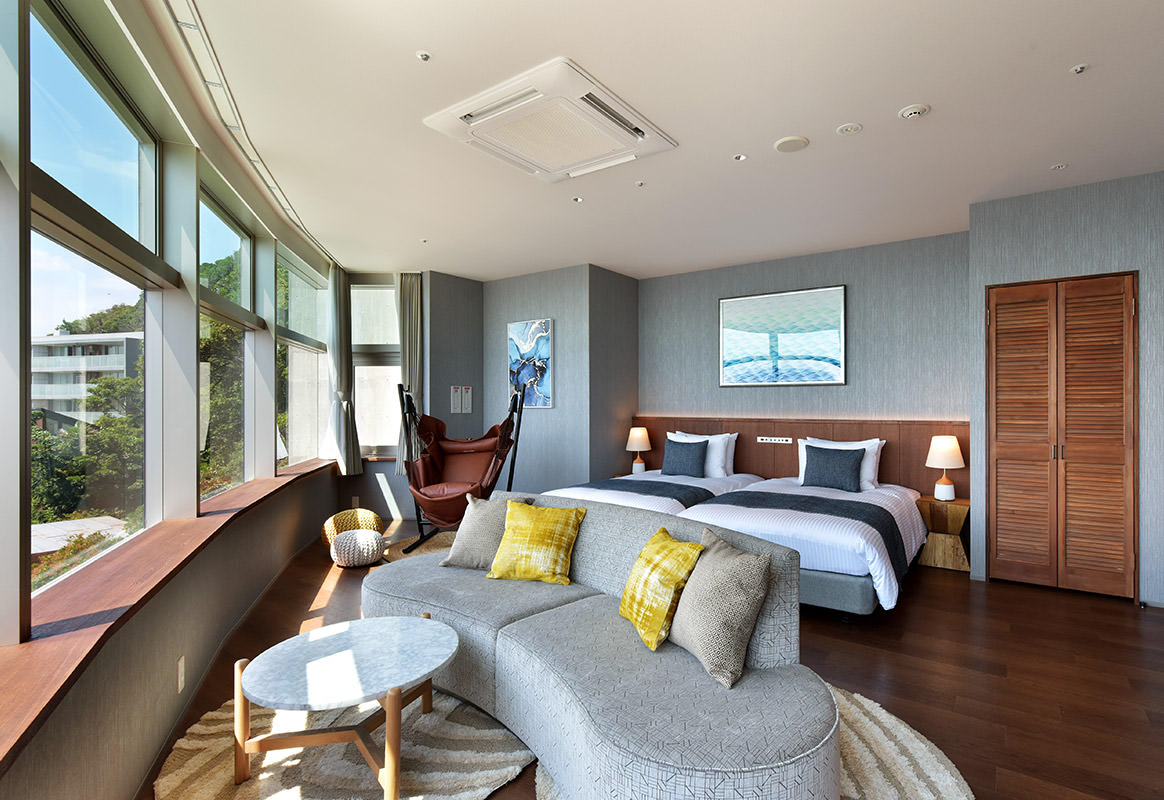 Luxury
The Hayama ocean and sky that vastly spreads through the whole window. The modern resort furniture and furnishings are arranged in the curvaceous space of chic colors. As dusk comes in, the lights produce gentle light and shadows, and it changes its expression to a magical atmosphere which harmonizes with the ocean.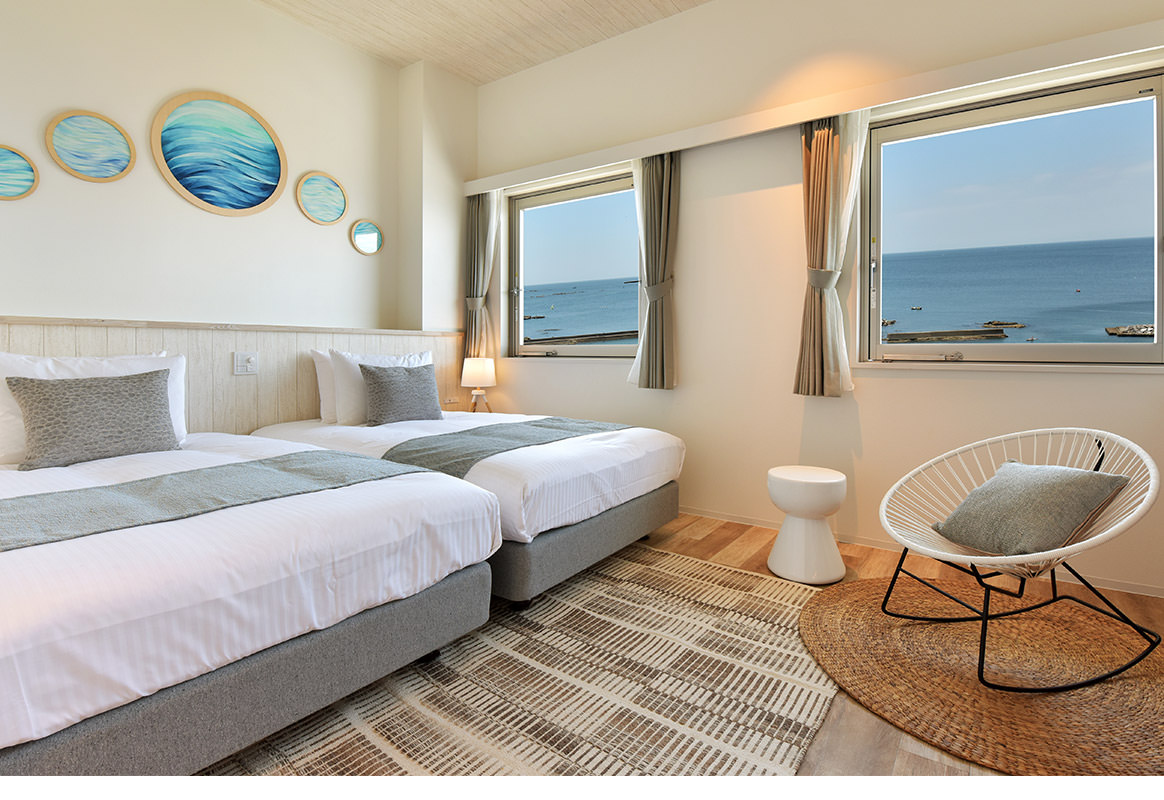 Superior
Our spacious superior rooms offer precious relaxing time while gazing at the ocean with your family and friends. The Japanese and western style guest rooms with a simple and chic atmosphere await you.
Double
The high usability double size guest rooms with necessary functionality compacted in them. The bed could be a sofa with the cushion on the wall. The scenery from the window is just like a painting. You have the choice to stay either on the ocean side or the mountain side.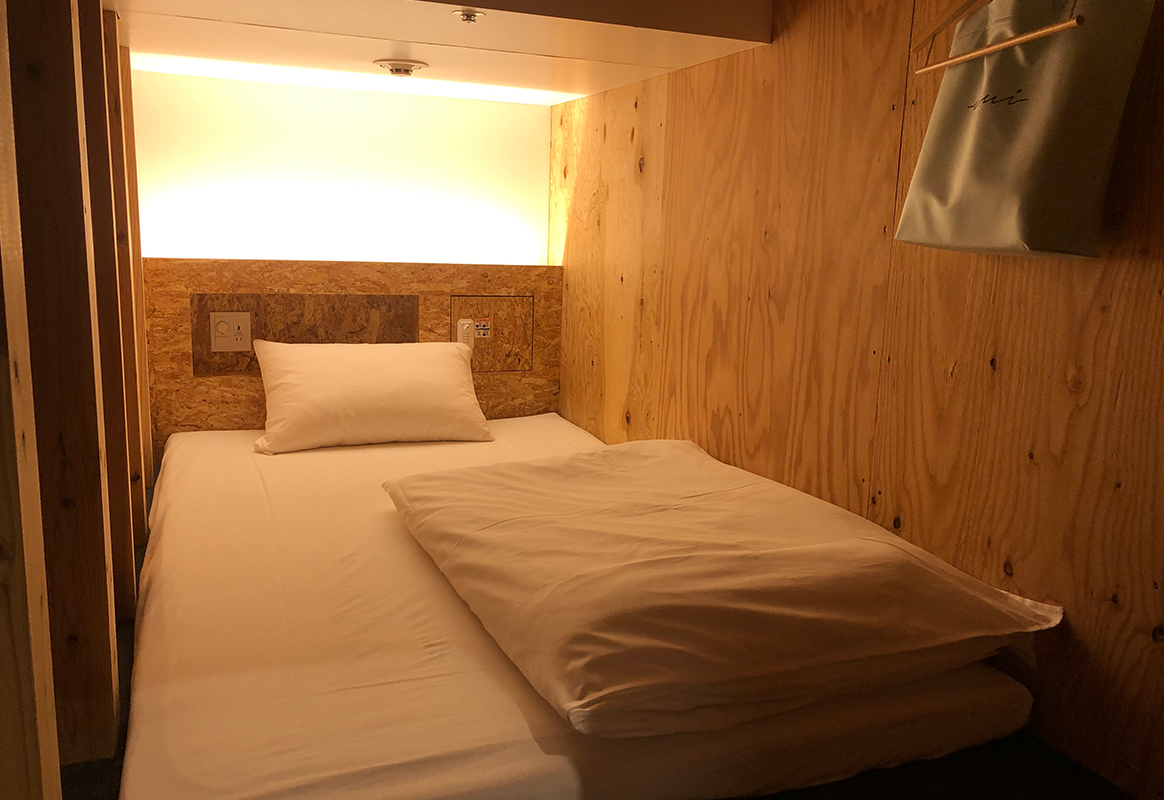 Bunk room
The compact cabin type guest rooms with the image of the deep sea. A 120 cm wide bed will offer you a comfortable and relaxing stay. Well functioning facility with communal sinks, amenities, a storage space, racks, and a safe-deposit box for your valuables. It is a bountiful guest house with accessibility to the hot spring bath Horizon.
Room facility
Amenities

LCD TV / Refrigerator / Hairdryer / Electric kettle / Safe-deposit box / Glasses and Cups / Sink / Bathtub / Bath amenities *varies by the rooms.
Use of the internet

We offer free internet in all the guest rooms equipped with wireless LAN.
Available amenities upon request

Hair iron / Iron and ironing board / Cellphone charger / Sewing set / Humidifier / Air purifier
Feature
Onsen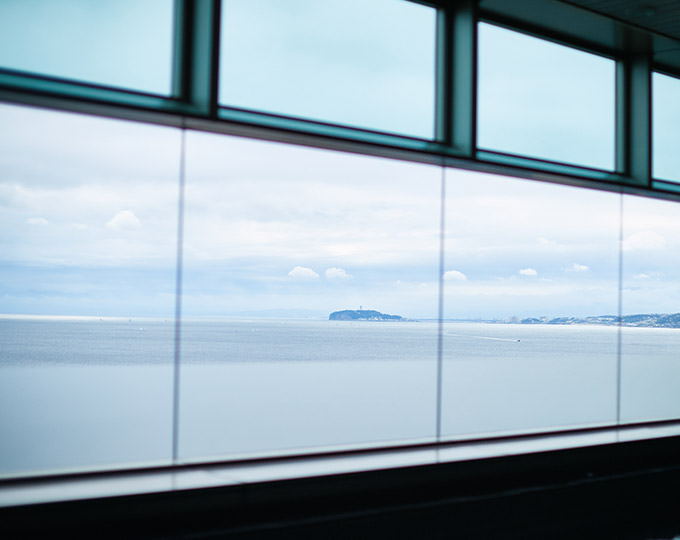 The hot spring bath Horizon* with a large hot spring bath "Enoshima" and a small bath "Morito" with a vast view of the ocean and the horizon. We offer an exclusive healing space, namely a view of Hayama from the top floor along with the Onsen. Mt. Fuji at dusk, and the beautiful sparkling ocean are just simply exceptional.
Artificial hot spring using a natural ore called Komyoseki ore.
Available only for the hotel guests.
Amenity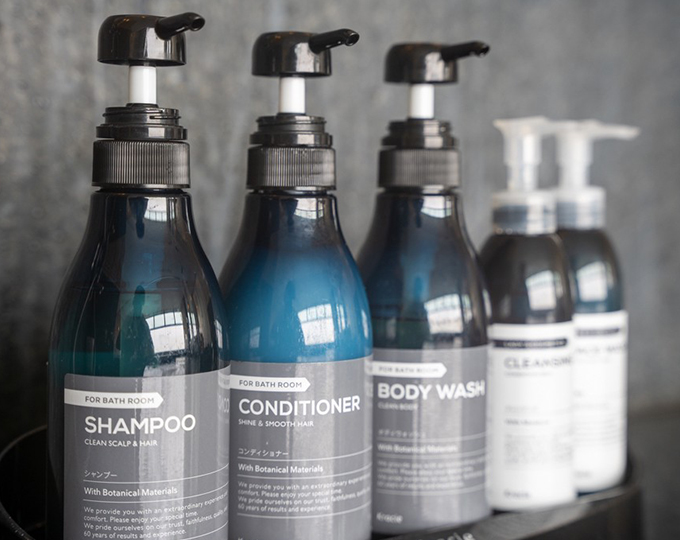 In the room, we offer various amenities. It includes shampoos, soaps, lotions that contain argane oil, which is known for its beneficial effect of beautifying skin and hair, as well as tooth brushes, hairdryer, nightwear, and a tote bag that is useful when using the Onsen, the hot spring.
Lounge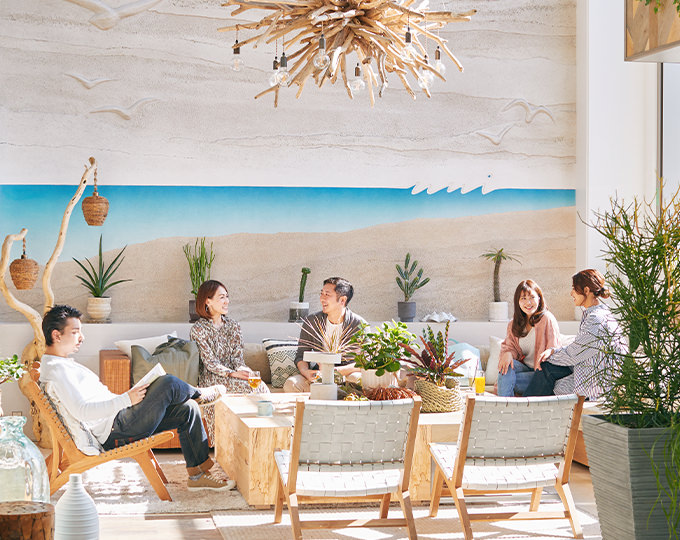 The wide open space lobby lounge with open ceiling is perfect for relaxing, to enjoy the food and drink at the Café&Bar, and to work at the working space. Enjoy spending quality time at UMINO HOTEL to the full.
Breakfast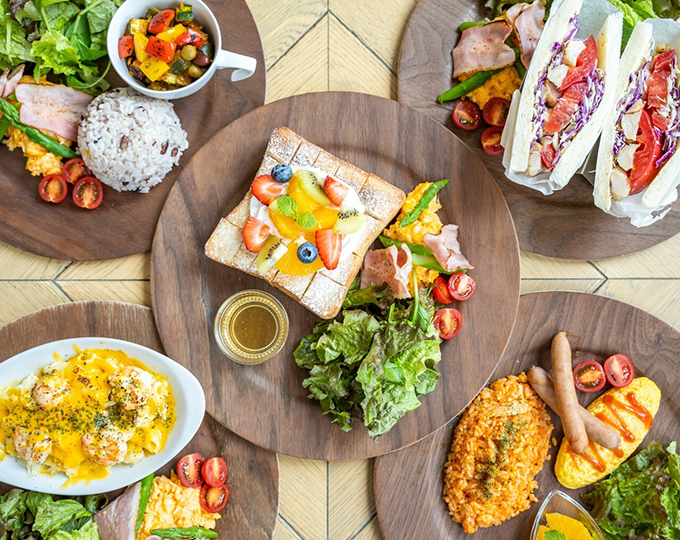 Start a day with delicious breakfast. We serve freshly cooked morinig plate after your order. Please help yourself with fresh locally grown vegetables, soups, yoghurt, and soft drinks.
Art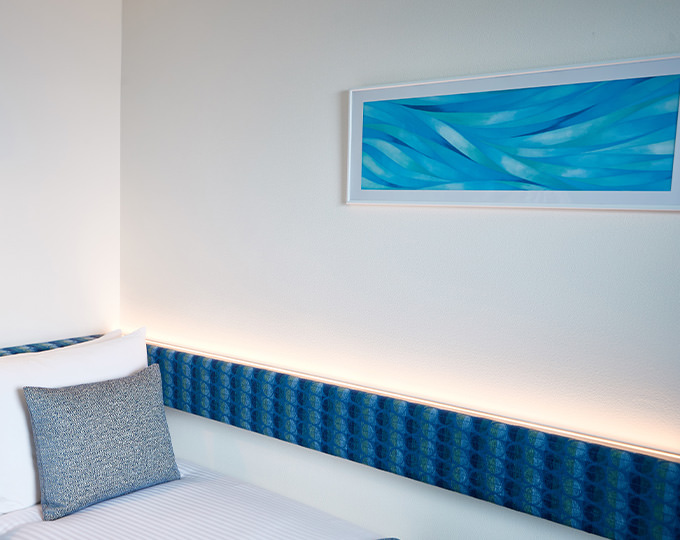 Art from active artists in Hayama is decorated in each guest room. Various illustration, object, and picture art expresses the inspiration taken from the ocean, and it makes you feel the aspects of Hayama.
Green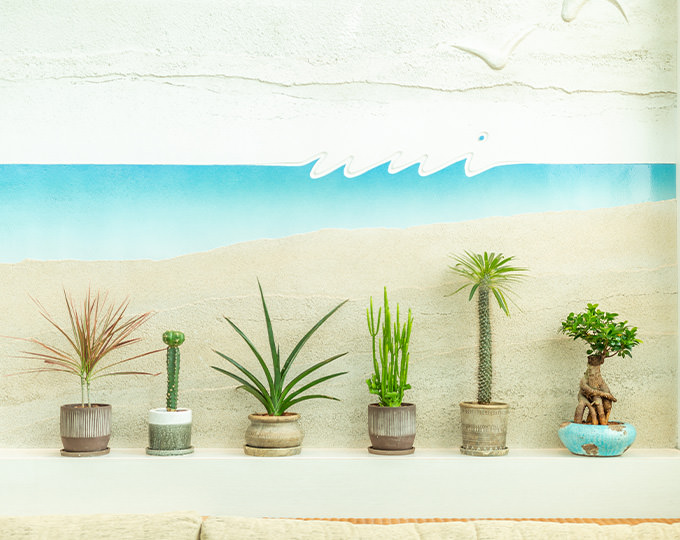 Dracaena the good luck plant, that perfectly matches the open atmosphere of the shore, and the palm trees greatly stretching their leaves in the garden. And the happy greens such as the beautiful leaved Monstera, the Giant White Bird of Paradise, and succulent plants make you naturally enjoy nature.
Facility&Service
Rental
bike
We offer fashionable TOKYOBIKE. Hotel guests are able to use it for free during the stay. Please kindly note that we do not take a reservation.
Laundry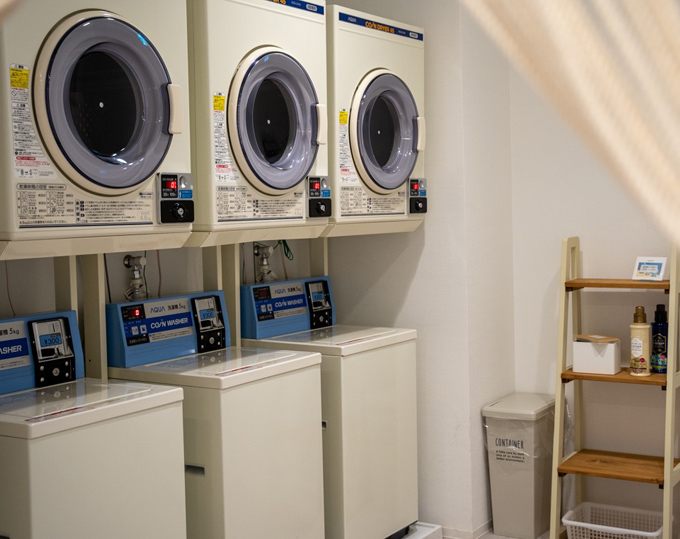 Available for 24 hours, 3 machines (laundry machine with drier), detergent and softener are complementary.
Parking
We have the private parking lot in our premises. (4 lots)
¥2,000~¥2,500/ night
(except for GW, summer period 7/1~9/30, New Year's Holidays)
Reservation is required in advance.
Please make a reservation by phone.
It is not guaranteed because there are limited numbers.
Thank you for your understanding.
Information
Non-smoking facility
Non-smoking facility, Smoking spaces available
check in / check out
Check in 15:00 / Check out 11:00,
for bunkroom:
Check in 16:00 / Check out 11:00
Credit card
Payment available with VISA, MasterCard, Diners, JCB, AMERICAN EXPRESS, and China UnionPay.
Rooms
Guest rooms 20rooms
Bunk rooms 41rooms